As I mentioned in a previous post, I contributed a story to the December Lights Project, an online compilation of uplifting and warm short stories. My story, "The Tanuki-Kettle," is now up! This story was originally published in the July, 2007 issue of Cricket and was reprinted in my collection, Returning My Sister's Face. Hope you enjoy it!
As a bit of festive synchronicity, Geoff and Anne got me a tanuki teakettle for Christmas!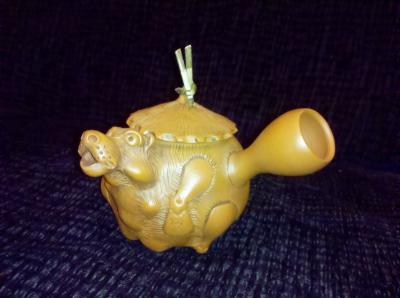 Isn't he fabulous? I've been looking for one of these forever. He's handmade from a craftsman in Japan. I squeed and squeed when I unwrapped him. I have the bestest, most thoughtful friends.