This is the last week of my reprint one-ebook-a-week summer publication schedule, and to send it up with a bang, I'm making this week's ebook, "The Storyteller's Wife," available for FREE from Amazon for the next five days (from July 30th through Aug. 3rd).
"The Storyteller's Wife" was originally published in the June, 2005, issue of Realms of Fantasy and was reprinted in French in the Fall, 2005, issue (#19) of Faeries:
Janie's life comes crashing around her when she finds the suicide note her husband left. But when the paramedics come, it's not her beloved Tom they wheel out on the gurney but a wooden manikin, a changeling left by the faerie folk to deceive them. What do the fey want with Tom and how can Janie get him back? To find the answer to both questions, Janie must confront the Queen of Faerie herself and make a heartrending choice.
#SFWApro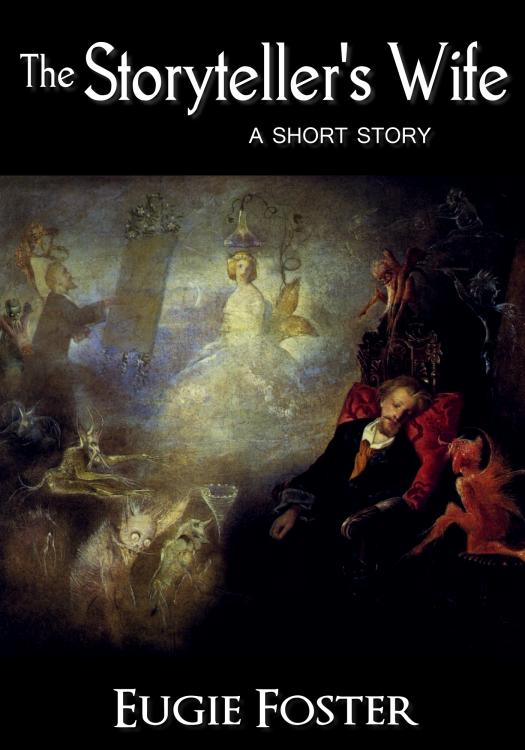 Author Eugie Foster has consistently used words to craft vibrant mental images in past stories, and this tale is no exception. The story is replete with intense visuals…

At its core, "The Storyteller's Wife" is a love story, but the early elements that hint at suicide, and the sinister nature of the denizens of Faerie add a dark element that enriches the story.
—Michael Gabriel Bailey, Tangent