At long last, I have relinquished my beloved OG Droid and upgraded to a shiny, new Droid 4.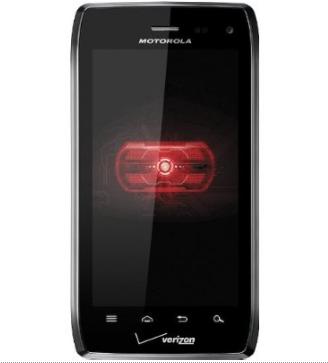 This wasn't undertaken without some trepidation. My OG Droid was rooted, overclocked, and running a custom ROM with a lot of snazzy features, and I knew that I wouldn't be rooting a new device for at least a year (not until after the warranty expires) so would have to deal with bloatware and a manufacturer's skin—Blur (Motorola), TouchWiz (Samsung), or Sense (HTC)—running atop stock Android in addition to not having all the customization and control over my device that I've grown accustomed to.
But as souped up and modded as it was, my poor old Droid suffered from something I couldn't fix: a shortage of RAM. At only 256 MB, even running a streamlined Gingerbread ROM to maximize memory and CPU balancing, I was having to strip off apps to conserve space and was still seeing an inevitable slowdown—despite overclocking the processor to 1 GHz. Every time one of my apps got an update, I had to weigh the increased size of it (upgrades to apps inevitably include size creep) and potential increase in CPU demands against the amount of internal storage/RAM I had, which usually meant I didn't install the update. But even with painstaking space hoarding, websites were taking forever to load, apps likewise took forever to launch and frequently force closed or froze after they did finally open, and it often took half my train commute simply waiting for a status update to update already.
The thing is, I'm impatient. I just plain hate waiting for anything (not an advantageous personality trait for a writer to have, btw). And I'm also usually crunched for time, which exacerbates my normal hurry-up-already mindset to a perpetual state of "Rrarghh!" *gnash teeth, foam at mouth*. Of all the bells and whistles I enjoy ringing and tooting on my tech, what I really want is speed. I crave blazing fast, snappy responsiveness, lickety-split data downloads, and instantaneous content.
So when the Droid 4 came out touting 4G, a dual-core 1.2 GHz processor, and 1 GB of RAM, I had lust. Continue reading →